13 Actresses Who Have Played Darna
It's not just Vilma Santos or Angel Locsin.
Darna's trademark red suit, magical stone, and catchphrase ("Ding, ang bato!") are a quintessential part of Filipino pop culture. Mars Ravelo's comic heroine dates back to 1939, so it's no surprise that she's undergone many colorful incarnations over the decades. Heck, prima ballerina Lisa Macuja-Elizalde even portrayed her in a 1997 ballet adaptation.
As fans eagerly await a new iteration of the iconic superhero, we take a walk down memory lane and relive some of Darna's most—and even least—recognizable versions in TV and film. You might just be surprised at some of them. Here are 13 actresses who have played Darna.
Rosa Del Rosario
Her name might not ring a bell these days, but she was dubbed the "Queen of Philippine Movies" in her heyday. She made a name for herself in silent films during the '30s and later, starred in many "talking-pictures"—including the first-ever Darna movie produced by Fernando Poe Sr. and written by Ravelo himself.
Liza Moreno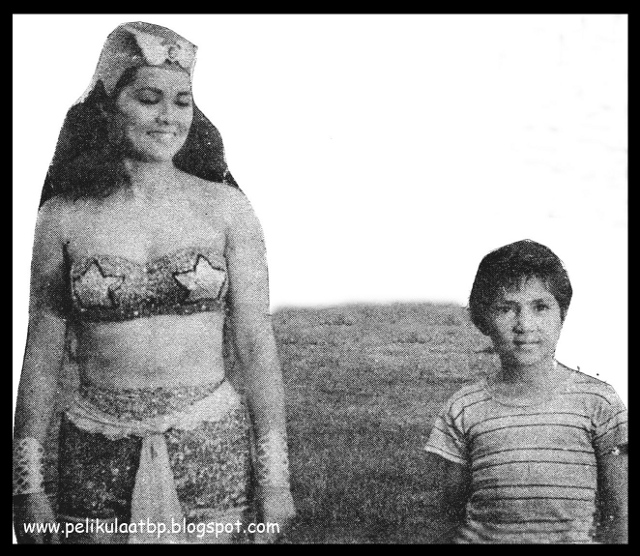 ADVERTISEMENT - CONTINUE READING BELOW
It took another 11 years until Darna returned to the silver screen, this time played by Liza Moreno. The first film, Si Darna at ang Impakta, hit theaters in 1963. A year later, she reprised her role in Isputnik vs. Darna, where she was pitted against another superhero named Isputnik, played by Nida Blanca.
Eva Montes
Then a newcomer, Eva Montes starred in the first Darna movie in full color. Directed by Cirio H. Santiago, Darna at ang Babaeng Tuod was reportedly very different from Ravelo's original story. Instead, the film focused more on the villain (played by Gina Alonzo, whose career was on the rise at the time); sadly, Darna only appeared in her movie a handful of times.
Gina Pareño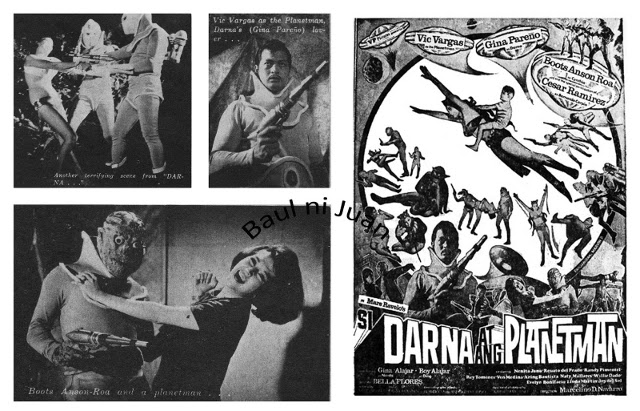 Four years later, Gina Pareño skipped the usual red bikini and went for a blue one with red stars. The film, Darna at ang Planetman, introduced another alter-ego of the heroine, Daria—essentially, the older version of Narda. (Pareño portrayed both Darna and Daria, while a young Gina Alajar played Narda.) This was also the first time Darna was depicted falling in love.
Vilma Santos
Vilma Santos' cinematic version influenced the Darna we know today. For the first time, teenaged Darna and Narda were played by the same actress, she had to swallow the magic stone every time she needed to transform, and "Ding, ang bato!" became a household catchphrase. The 1973 film, Lipad, Darna, Lipad!, is considered a trilogy because it featured three episodes helmed by three different directors: Impakta (with Gloria Romero as the protagonist, Miss Luna), Babaing Ahas (with Celia Rodriguez as Valentina), and Babaing Lawin (with Liza Lorena as the titular character). The actress went on to star in three more films in 1974, 1975, and 1980.
Lorna Tolentino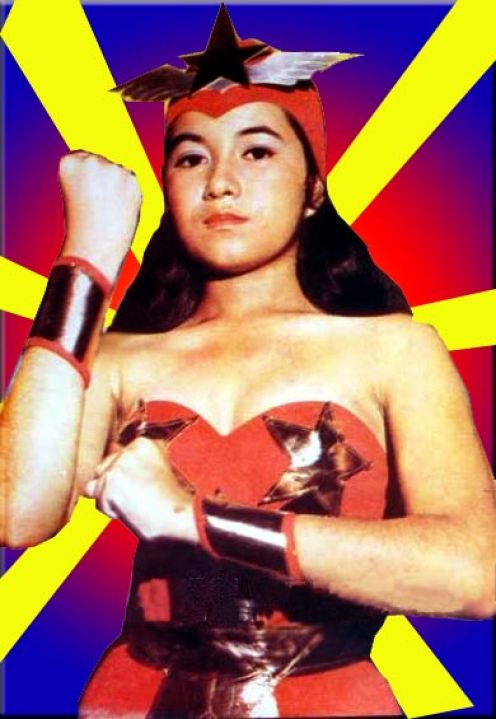 A young Lorna Tolentino starred in a TV version of the superhero. This was the first time Darna donned a one-piece instead of the usual bikini. In 2005, Tolentino returned to the franchise as Queen Adran in the GMA Network's version starring Angel Locsin.
Rio Locsin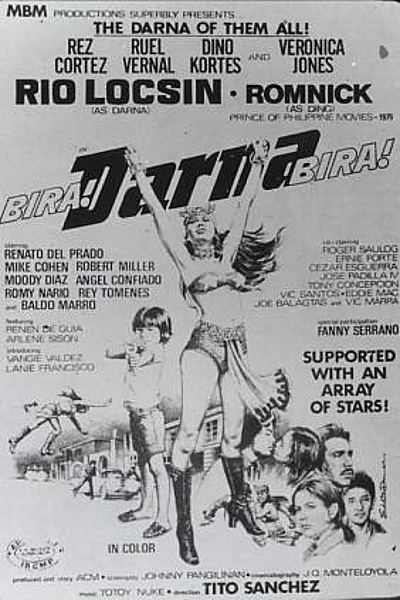 ADVERTISEMENT - CONTINUE READING BELOW
MBM Productions released their own Darna movie, Bira, Darna, Bira! Unfortunately, the film reportedly didn't do so well at the box-office, despite Darna's new accessory: a choker.
Sharon Cuneta
Even the Megastar slipped into Darna's star-spangled costume, though it's a significantly smaller role compared to the rest of this list. She made a cameo as Darna in the 1986 movie, Captain Barbell, starring Herbert Bautista and Edu Manzano.
Nanette Medved
Fans of Darna didn't see their hero onscreen until five years later, where she was portrayed by half-Russian, half-Filipino actress Nanette Medved. Viva Films' version depicted her with the ability to deflect bullets with her bracelets, which supposedly led to claims that she was a Wonder Woman rip-off. Today, the former actress has left showbiz to focus on being an entrepreneur and philanthropist.
Anjanette Abayari
Pageant fans will likely remember Anjanette Abayari as the 1991 Binibining Pilipinas-Universe who was stripped of her crown because of her American citizenship. She went on to portray Darna in an automobile commercial (with two of her fellow beauty queens, Alma Concepcion and Daisy Reyes) and later, was handpicked by Viva Films to star in a 1994 movie (the last Darna film to date). Her version also had a small appearance in Janno Gibbs' Pedro Penduko film released that same year.
Regine Velasquez
The Songbird flexed her acting chops in a cameo appearance for the 2003 remake of Captain Barbell (starring Ogie Alcasid and Bong Revilla). She even wore the costume again for a performance with Alcasid during their concert tour.
Angel Locsin
Easily the most popular incarnation of the Filipino superhero, Angel Locsin flew into TV screens (and everyone's hearts) with her portrayal. Locsin, who was already soaring after the success of Mulawin, dominated primetime ratings and her version enlisted four former Darna actresses to be part of the show: Gina Pareño, Rio Locsin, Lorna Tolentino, and Regine Velasquez (who also sang the theme song and voiced the "Darna!" shout). Despite the clamor for her return in Erik Matti's highly anticipated film with Star Cinema, Locsin had to retire her costume due to personal health risks.
Marian Rivera
It didn't take long until GMA Network decided to revive the Darna fervor with Marian Rivera, who was fresh off her role as Dyesebel. Her version featured the famous opening theme "Narda" by Kamikazee, and depicted Narda as a young woman who initially didn't want her powers and responsibility. The series also enlisted Mark Anthony Fernandez and Dennis Trillo to play Rivera's love interests.
From: SPOT.ph
More Videos You Can Watch