Did You Know That These Places Around the World Were Named After Filipinos?
Around the world, you can find streets, monuments, statues, and edifices bearing familiar names. There are Rizal monuments and busts in Japan, Belgium, Andorra and the U.S. In San Francisco, California, there are streets named after Lapu-Lapu, Bonifacio, and Tandang Sora while in Korea, a Philippine monument stands tall as a testament to our gallantry in the Korean War.
It has become expected though, that these places and structures would be named after noble heroes who fought for freedom. But there are other Filipino personalities who have been acclaimed for different achievements, honored abroad in the same way.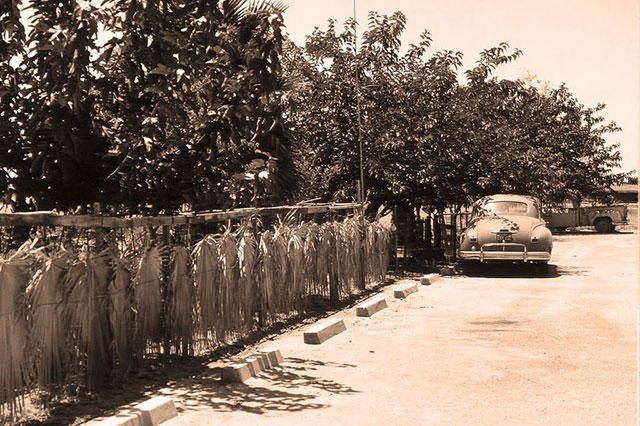 ---
Agbayani Retirement Village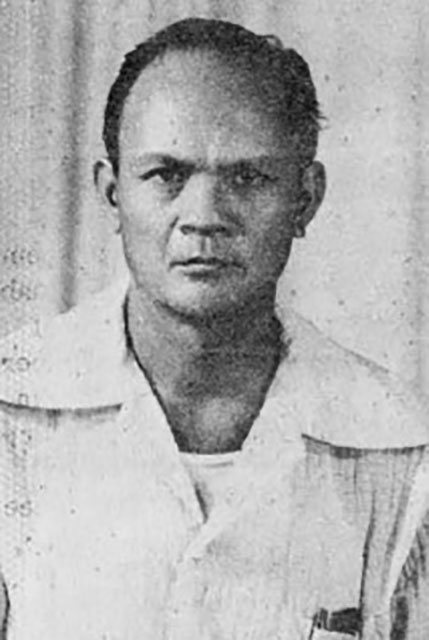 Where: Delano, California
ADVERTISEMENT - CONTINUE READING BELOW
Named After: Paulo Agbayani, farm labor activist
One of the significant projects championed by labor leader Larry Itliong was in response to the plight of aging and displaced Filipino farm laborers in the U.S. These men were forced to live alone in labor camps due to strict California immigration laws that prevented them from marrying outside of their race.
When strikes were held, their employers often evicted them from the camps and rendered them homeless. Thus, the Paulo Agbayani Retirement Village was constructed to provide a haven for these workers.
It was named after a worker who had died of a heart attack while on the picket line during the Delano Grape Strike. After his death, the winery where he worked for was picketed day and night. The Paulo Agbayani Retirement Village, a 59-room Mission style center, was inaugurated in 1974 and is located on The Forty Acres, now a National Historic Landmark in Delano, California.
Victoria Manalo Draves Park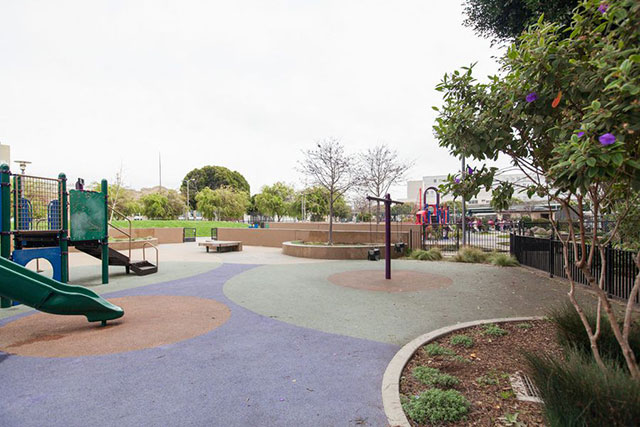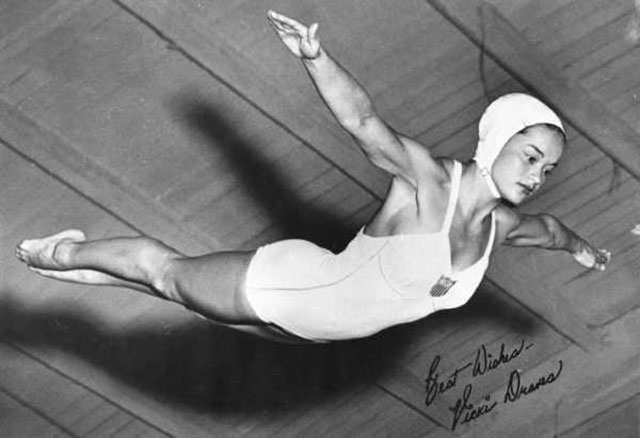 Where: Sherman Street, San Francisco, California
Named After: Victoria Manalo Draves, Fil-Am Olympic diving champion
In October 2006, a two-acre park was put up in San Francisco bearing a distinctive Filipino name: Victoria Manalo Draves Park. The park has a softball field, basketball court, two-level playground, picnic area, and large landscaped gardens.
The park is named after the first Filipina-American to compete in the Olympic Games—Victoria Manalo Draves (1924 to 2010), daughter of Teofilo Manalo of Orion, Bataan and Gertrude Taylor, an Englishwoman. She took up diving at age 16 and came under the coaching of Lyle Draves—whom she later married in 1944.
At the London Olympics in 1948, Vicki Draves won two gold medals in springboard and platform diving, becoming the first woman to achieve that feat. The park used to be the same site where Franklin Elementary School once stood, a school Victoria attended, just four blocks away from she was born.
ADVERTISEMENT - CONTINUE READING BELOW
Timicheg Tunnel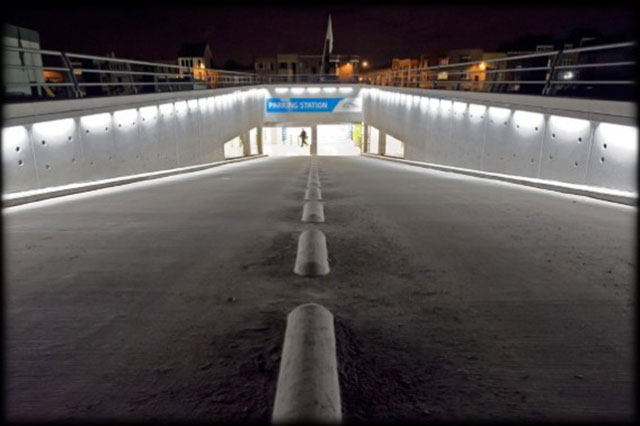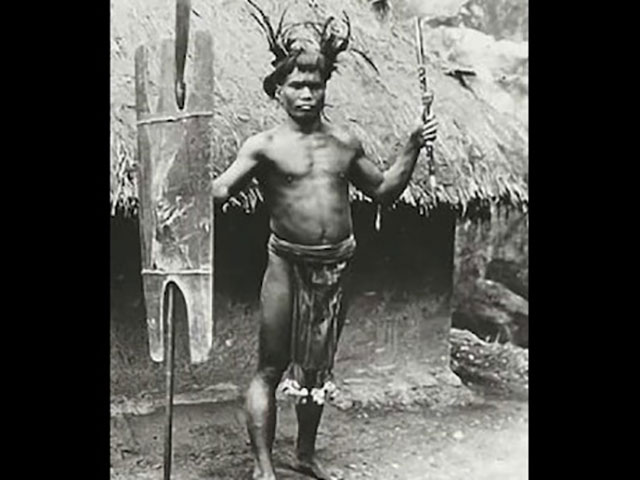 Where: Ghent, Belgium
Named After: Timicheg, Bontoc Igorot
The Gent-Sint-Pieters Railway was completed in 1912—just in time for the Exposition Universelle et Internationale of 1913, a World's Fair held in Ghent from April 6 to October 31, 1913. In 2006, a tunnel of the railway station was renovated and named after a Bontoc Igorot—Timicheg, the son of Beda and Nomanchan from the highlands of the Mountain Province.
Timicheg was brought to Belgium by impresario Richard Schneidewind, whose specialty was recruiting tribal minorities for "human zoo"-style exhibits. Timicheg was part of a 55-man show that traveled with Schneidewind's group all over Europe, beginning in France in 1911. The Bontocs had also been part of the earlier 1904 World's Fair held in St. Louis, Missouri.
According to newspaper reports, the Philippine natives, who lived in a Filipino Village at the fair, had a hard time dealing with depression and the cold weather. At the end of their contract, their manager disappeared with their earnings, leaving Timicheg and tribe mates without home or funds.
Timicheg is believed to have been the same man reported to have left the Bontoc group who boarded a train back to Brussels, after a U.S. consul had arranged for their return to Manila via a steamer. He died from tuberculosis in Ghent.
Pilita Street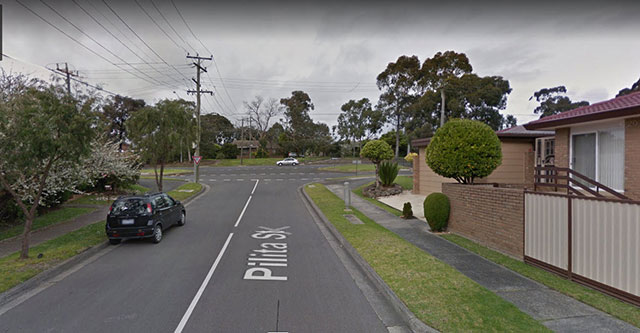 ADVERTISEMENT - CONTINUE READING BELOW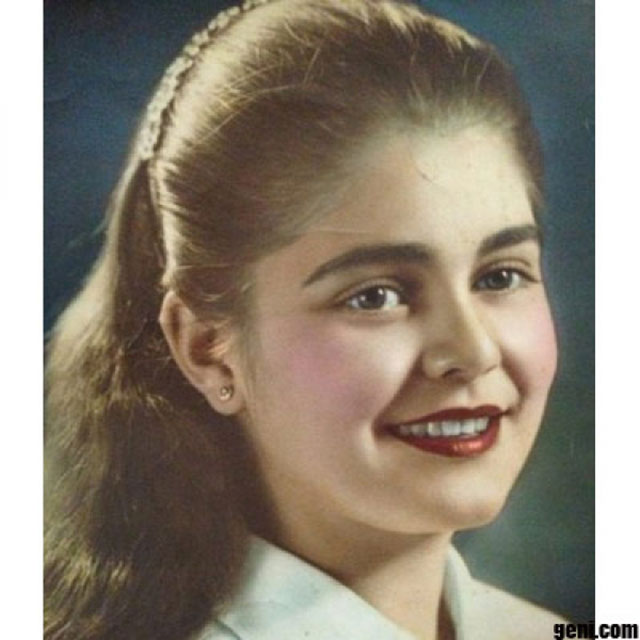 Where: Victoria, Australia
Named After: Pilita Corrales, singer
It was in Australia that Pilita Corrales began her singing career. In 1959, she set sail for Australia with actor-magician John Calvert for some engagements. They were shipwrecked off Australia's northern coast and rescued by the Navy. The duo went on to perform in Sydney, Darwin, and Melbourne.
Pilita was an instant hit and was featured on popular TV shows, thrilling audiences with her English, Spanish, and Filipino songs. She was signed by Astor Records and became the first female recording star in Australia to score a hit on the pop charts with the song "Come Closer To Me"—long before Olivia Newton-John and Kylie Minogue.
Considered as one of the Great Dames of Victorian Radio and Television, Pilita was honored by having a street named after her in the '70s in the Forest Hill district of Victoria.
In 1963, she returned to the Philippines to establish her career in her own country. Pilita continues to perform regularly in Australia today, most recently in 2015, where Australians still recognize her as one of the stars of their generation.
Itliong-Vera Cruz Middle School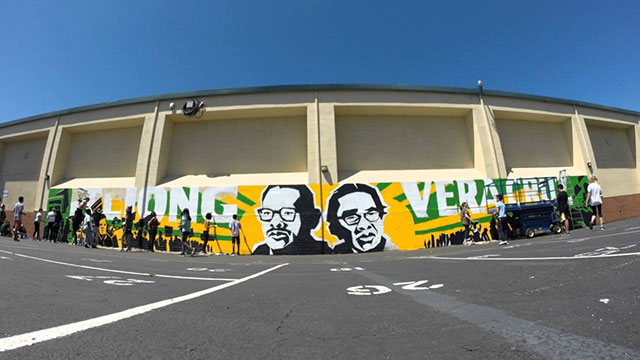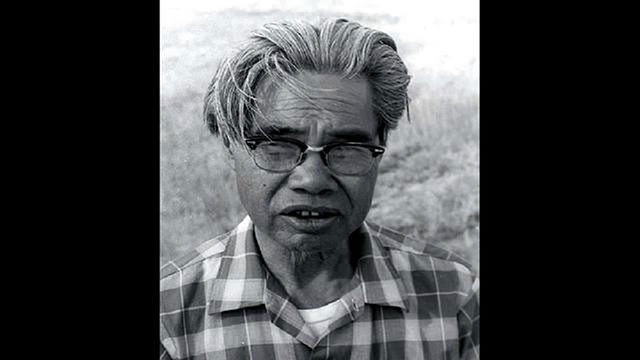 Where: Union City, California
Named After: Larry Itliong and Philip Vera Cruz, farm labor leaders
ADVERTISEMENT - CONTINUE READING BELOW
In late 2013, the New Haven Unified School District renamed the Alvarado Middle School in Union City to honor two Filipino labor leaders. Now known as Itliong-Vera Cruz Middle School, it marked the first time a school in the U.S. had been named after a Filipino-American.
The initial proposal sparked some controversy as oppositionists believed that the move would detract from the area's diversity, but the renaming of the school finally pushed through in 2015.
Larry Itliong (1913 to 1977) was a Filipino farm worker and labor leader who organized the West Coast agricultural workers in the 1930s. He is well known for staging the 1965 walk-out of workers from grape farms, demanding wages equal to the federal minimum wage.
Called the Delano Grape Strike, Itliong led Filipino workers to the picket lines, where he was joined by Cesar Chavez and other Mexican laborers. Itliong is dubbed as "one of the fathers of the West Coast labor movement."
Philip Vera Cruz (1904 to 1994) was a companion labor leader of Itliong, who co-founded the Agricultural Workers Organizing Committee, later merged with the National Farm Workers Association to become the United Farm Workers. The group, of which he was the Vice President, aimed to uplift the working conditions for migrant laborers.
Uytengsu Aquatics Center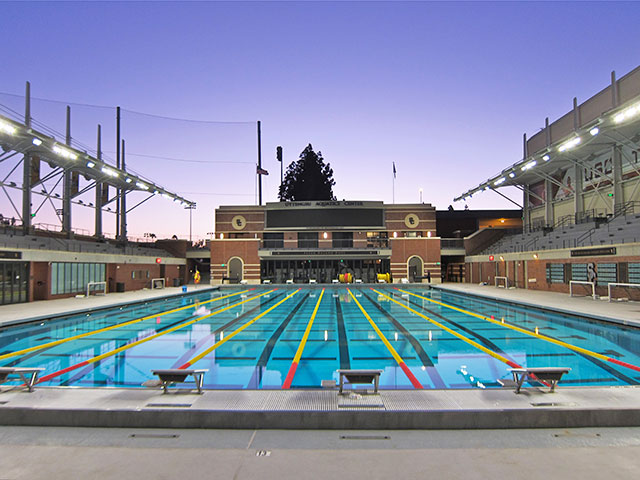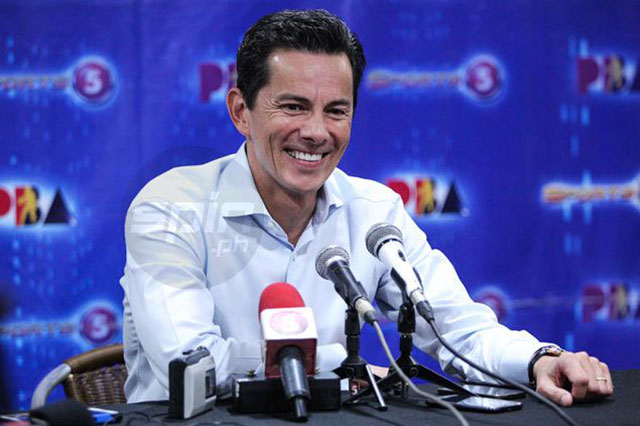 Where: University of Southern California
Named After: Wilfred Uytengsu, swimmer and USC alumnus
The Uytengsu Aquatics Center is an outdoor aquatics venue that was originally built for the 1984 Los Angeles Olympics. It was financed by McDonald's, so for 29 years, it was known as the McDonald's Olympic Swim Stadium.
In 2013, Wilfredo Uytengsu Jr., the CEO of Alaska Milk, donated U.S. $8 million for its complete renovation. Uytengsu had been a college student at USC in the early 1980s and had been part of the university's swimming team. He had also represented the Philippines at the Southeast Asian Games.
ADVERTISEMENT - CONTINUE READING BELOW
Coach Peter Daland appointed him Team Captain on the basis of his leadership skills. A grateful Uytengsu returned to his alma mater, now as head of many successful corporations, and made a donation on his family's behalf.
The aquatics venue was reopened in 2014, renamed as the Uytengsu Aquatics Center.
Itliong and Vera Cruz Lanes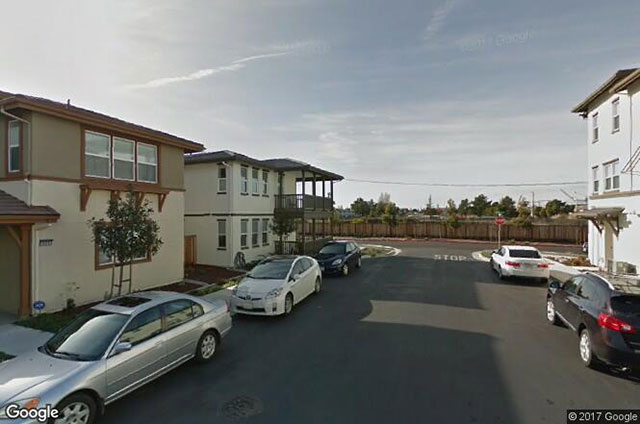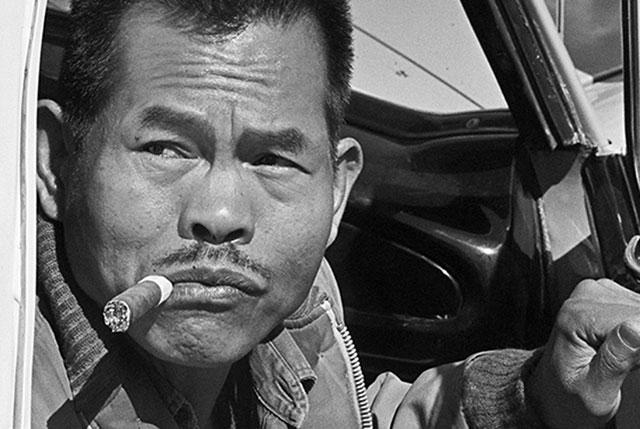 Where: Alameda, California
Named After: Larry Itliong and Philip Vera Cruz, farm labor leaders
Larry Itliong and Philip Vera Cruz were important figures in California's early labor movements, but it was Cesar Chavez who had gotten the most attention. That changed when the City of Alameda voted to name two streets in a major property development in honor of the two Filipinos originally from Pangasinan and Ilocos Sur, respectively.
Similarly, a measure was passed to designate the Filipino-American Highway in the city of San Diego as the Itliong-Vera Cruz Memorial Bridge.
This story originally appeared on Filipiknow.net. Minor edits were made by the SPOT.ph editors.
This story originally appeared on Spot.ph.
* Minor edits have been made by the Esquiremag.ph editors.
More Videos You Can Watch