Power isn't always obvious, but often you can sense its presence. It's in how the dynamics of a room changes when a VIP walks in. It's what causes goosebumps when someone is delivering an impassioned speech. And it's how we calibrate our own responses when faced with a person who we believe wields it.
Power is authority. Power is control. And power is influence.
The 100 people named here have all three. Whether it's a government official bestowed with actual powers granted by his or her office, or a businessperson who sits at the top of an organization manifesting authority, or an entertainment or social media personality with a following in the hundreds of thousands or even millions—they embody what power is and what can be done with it.
The 100 Most Powerful People in the Philippines: Titans of Industry
The 100 Most Powerful People in the Philippines: Government and Spiritual Leaders
---
Tony Boy Escalante
ADVERTISEMENT - CONTINUE READING BELOW
In the country's fine dining scene, Tony Boy Escalante is a titan. His innovative vision for the Philippine culinary industry continues to push the envelope and raise the standards for Philippine cuisine, customer service, dining experiences, and more. Considered one of the food authorities in the Philippines, Escalante is an award-winning chef who is no stranger to the prestigious Miele Guide. He is perhaps best known for his fan-favorite restaurant Antonio's, which often appears on best-of lists in the country and across Asia year after year, but Escalante's Antonio's Group of Restaurant now boasts four other establishments: Lanai Lounge, Breakfast at Antonio's, Balay Dako, and Terrazzo Bar & Grill, all of which ranks as among the best in the country.
Abba Napa
The co-founder of The Moment Group, Abba Nappa is responsible for founding and growing some of the biggest and most popular restaurants in the Philippines. Brands under The Moment Group include the wildly popular Manam, 8Cuts Burgers, Ooma, Din Tai Fung, Mo Cookies, The Mess Hall, Mecha Uma, Bank Bar, and more. The Moment Group is arguably one of the most successful homegrown restaurant groups in the country, helping define the Philippine F&B industry and providing more sophisticated, not to mention delicious, options for Filipino diners.
Margarita Forés
Margarita Araneta Forés is as much a businesswoman as she is a chef. Descended from the powerful Roxas-Araneta clan, Forés is universally lauded as one of the best chefs in the country. In fact, she was named Asia's Best Female Chef in 2016 by the annual Asia's 50 Best Restaurants list. Considered the Oscars of gastronomy, the list cemented Forés' status as one of the most influential figures in Philippine culture and cuisine. Her restaurant portfolio now includes Cibo, Lusso, Grace Park, and the Loggia at Palacio de Memoria.
Enrico "Rikki" Dee
ADVERTISEMENT - CONTINUE READING BELOW
A significant player in the Philippine F&B industry, Enrico "Rikki" Dee is the founder and CEO of Foodee Global Concepts, whose portfolio of brands includes Mesa and Inihaw Express, as well as popular outlets like Bench Cafe, Sunnies Cafe, and Todd English Food Hall. Foodee Global Concepts also brought in brands like Tim Ho Wan, Hawker Chan, and Kam's Roast to the Philippines. All of these are food outlets that have become familiar and well-liked by those who like to dine out. Dee's food enterprise began with a humble family restaurant along Pasay Road, and with the support of SM's Henry Sy Sr., his company has grown into the giant enterprise it is today.
Darryl Yap
Filmmaker Darryl Yap's skill in crafting movies is matched only by his ability to divide viewers. The co-creator of online video platform Vincentiments initially caught mainstream attention with his viral projects like Bes and Jowable. Partnering with Viva Films, Yap went on to create popular and controversial films like Revirginized, Pornstar 2, and Gluta, all but confirming his knack for catching and retaining eyeballs. However, it was when Yap came out with his polarizing Lenlen series during the election campaign season, followed by his movie Maid in Malacanang, that really catapulted him to dizzying heights as a director and content creator. While he does have his haters, Yap also has a legion of admirers who will no doubt be waiting for his next magnum opus.
ADVERTISEMENT - CONTINUE READING BELOW
Setsuna Ignacio
Setsuna Ignacio, aka Akosi Dogie or simply Dogie, is a streamer and gamer, and is one of the most influential figures in the esports industry. He is widely known for helping popularize Mobile Legends: Bang Bang in the Philippines, helping turn it into the most popular esports game in the country. Dogie himself leads his star-studded team in competitions. Many esports players who have been associated with Dogie through his vlogs and boot camp have become successful content creators themselves, earning at least six figures through their pages and channels. Most prominent among Dogie's protégés is Renejay Barcarse, who is now a businessman and musician on top of being a professional esports player. With eight million followers on Facebook and seven million on YouTube, Dogie remains a potent voice in the esports and gaming scene in the Philippines.
Alodia Gosiengfiao
ADVERTISEMENT - CONTINUE READING BELOW
Alodia Gosiengfiao is the co-founder of Tier One Entertainment, the managing agency of Asia's winningest esports team, Blacklist International. Prior to her venture in esports, she was one of the world's most prominent cosplayers, having started out in 2003 at the age of 15. As a content creator, Gosiengfiao wields one of the most powerful voices in the gaming scene. Known to her fans in the gaming and esports scene as Boss Alodia, she has disrupted the esports scene in Southeast Asia through her team Blacklist International, which won the prestigious MLBB World Championship and the 31st Southeast Asian Games, and is the only Filipino team to consistently win in international tournaments. At Tier One, Alodia is in charge of strategy and direction. As of October 2021, the company has over 1,000 talents in its roster, and has expanded to Japan with idol group Project 4.
Lincoln 'Cong TV' Velasquez
Lincoln Cortez Velasquez, aka Cong TV is one of the pioneer vloggers and content creators in the Philippines, with over 10.6 million subscribers on YouTube and 6.7 million followers on Facebook. To put that into perspective, fewer than 40 Filipinos have reached one million subscribers on YouTube, and he was one of the first to accomplish that feat. Having started creating content in 2008, Velasquez has been dubbed YouTube's "Clown Prince of Comedy." Along with his group called Team Payaman, Velasquez scouts talents around the country and helps them make a name on their own. His audiences have diverse backgrounds, from office workers to students. Velasquez has also expanded to producing and writing music, with his latest collab "Ligaw Tingin" with his protégé Zildjian Parma. Today, most of his content revolves around events in his mansion, aptly called "Payamansion."
ADVERTISEMENT - CONTINUE READING BELOW
Johnmar Villaluna & Danerie James Del Rosario
Johnmar Villaluna, aka OhMyV3nus, and Danerie James Del Rosario, aka Wise, are professional esports players for the team Blacklist International. They are known as V33Wise, the "Royal Duo" who helped cement the Philippines' reputation as the world's most formidable country in the Mobile Legends Professional League. Villaluna's role is to provide boosts and buffs to her teammates, but what makes her a deadly player is her uncanny shot calls and very high battlefield I.Q. On the other hand, Del Rosario plays jungler or core in the game, a crucial role in securing victories. Both are considered the most effective and formidable duos in the history of Philippine esports, leading their team to multiple international titles and championships.
Alex Eala
ADVERTISEMENT - CONTINUE READING BELOW
Tennis player Alex Eala made international headlines when she defeated her Czech opponent in straight sets to win the Junior Singles title of the 2022 U.S. Open. The victory made her the first-ever Filipino player to win a Grand Slam singles title. During a short speech to the crowd immediately after the final, Eala spoke in Filipino and underscored how important it was for her to do so—she wanted everyone to know that she's Filipino and proud of it. It was a power move that no doubt made an impression on thousands of young Filipino girls and boys dreaming of competing and eventually winning a prestigious international tournament. And at 17 years old, Eala's only just getting started.
Ely Buendia
Eraserheads guitarist, lead vocalist and principal songwriter Ely Buendia is a rock legend. Born in Naga to Ely Revilla Buendia and Lisetta Ruiz Basiño, the artist first learned to play kundiman songs at the age of seven, which sparked a lifelong interest in music. In college, Buendia formed a bond with three other musicians—Raymund Marasigan, Buddy Zabala, and Marcus Adoro—that eventually led to the formation of one of the best and most influential rock groups in local music history.
ADVERTISEMENT - CONTINUE READING BELOW
The Eraserheads went on to achieve commercial and critical acclaim for songs that reflected universal themes like angst, youthful frustrations, belongingness, and love. Buendia partnered with other bandmates in other musical endeavors after the band broke up in 2002 (The Mongols, Pupil, The Oktaves), but his prolific and razor-sharp songwriting has never wavered, and today he remains a bona fide icon in the world of OPM. In mid-September 2022, he and the rest of the Eraserheads announced a one-off reunion show happening in December 2022, their first time playing together locally since a surprise gig for a mobile company in 2016.
Heart Evangelista
Heart Evangelista is well-known to followers of showbusiness, but she is a mover and shaker in realms beyond entertainment. While she got her start at a young age as a model and actress, Evangelista later also flexed her artistic muscles with her paintings that have become prized possessions within the art world. With 10.8 million Instagram followers, she is now also a global figure and leading social media personality. She has caught the eye of major international brands in the fashion scene, including Louis Vuitton, Dior, and more. A lifelong animal lover, Evangelista is also an entrepreneur, opening a luxury boutique resort in Boracay and most recently introducing her newest venture, beauty and wellness brand Pure Living.
ADVERTISEMENT - CONTINUE READING BELOW
James Reid
The public first came to know James Reid as a reality television personality on the show Pinoy Big Brother, but the now-29-year-old has come a long way since then. Reid has not only displayed his acting and dancing chops, he's also taken over the music industry as a singer-songwriter, record producer, and record label executive at Careless Music. The independent record label was established to let artists fully invest in their creativity and growth. Also expanding into talent management, Reid also makes the rounds at Los Angeles' swankiest parties, attending events like the Elton John AIDS Foundation Academy Awards Party and the Asia Society Southern California's Annual Gala.
Jo Koy
ADVERTISEMENT - CONTINUE READING BELOW
Joseph Glenn Herbert, Sr.—or just Jo Koy—has been breaking barriers as a Filipino-American stand-up comedian for years. The 51-year-old's career highlights include his own Netflix specials like Jo Koy: Live from Seattle and Coming in Hot, and, most recently, the Steven Spielberg-produced film Easter Sunday. Born to John C. Herbert and Josie Harrison, Jo Koy moved from Washington to Las Vegas where he began his stand-up career. From open mic nights, he soon had regular spots at shows like Catch a Rising Star and BET's ComicView, as well as performances on Jamie Foxx Presents: Laffapalooza!, The Tonight Show with Jay Leno, and more. Today his humor is a relief to many of his kababayans and he remains an inspiration to countless Filipinos to continue working to achieve their dreams.
Johnny Manahan
Juan "Johnny" Ledesma Manahan, or Mr. M as he is known to most people, began his showbusiness career as a singer. He later became a director and eventually co-founded Star Magic, the talent management arm of ABS-CBN. As one of the country's preeminent talent scouts and developers, Mr. M has helped build the careers of celebrities like Claudine Barreto, Jolina Magdangal, Bea Alonzo, Piolo Pascual, Daniel Padilla, Kathryn Bernardo, and more. Currently, he serves as a consultant for GMA's talent management arm GMA Artist Center, helping hone and develop the careers of a new generation of entertainment personalities.
ADVERTISEMENT - CONTINUE READING BELOW
Vice Ganda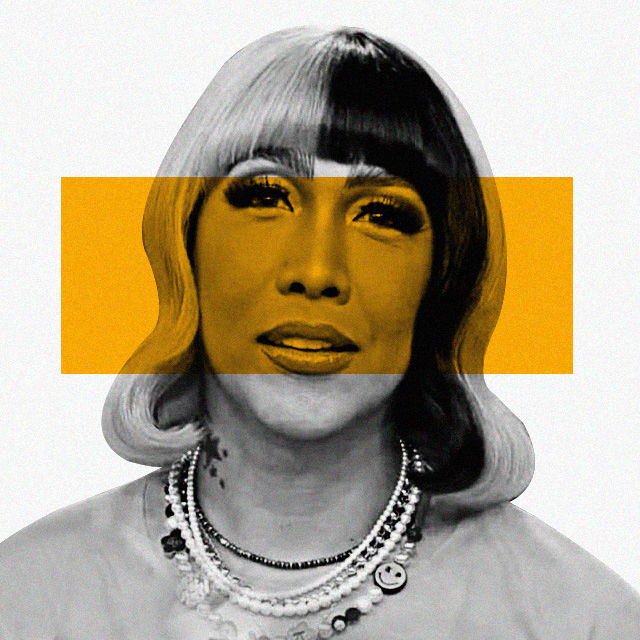 Vice Ganda is a multi-hyphenate comedian, host, actor, entrepreneur, and singer, with a social media following in the millions—10.3 million on Instagram, to be exact. As the host of variety show It's Showtime, and the star of several of the Philippines' highest-grossing films he is one of the country's most recognizable entertainers and is showing no signs of slowing down. A member of the LGBTQ community, Vice Ganda has used his platform and voice to break barriers in business, media, and more. He is an advocate of LGBTQ health and rights, and has notably endorsed the Sexual Orientation and Gender Identity Expression—also known as the Anti-Discrimination Bill.
Juanito Maiquez a.k.a Quiccs
ADVERTISEMENT - CONTINUE READING BELOW
From starting as a freelance artist to being arguably the most well-known designer-toymaker in the country, Juanito Maiquez or simply Quiccs has done it all. Like many of us, he found passion for toys as a kid, and used this to create handcrafted, one-of-a-kind collector's pieces that take inspiration from Japanese robot culture with some hip-hop influences. Adidas has taken notice and has released multiple collaborations with Quiccs, making him the first Filipino artist with a long-term partnership with the global sportswear brand.
Rei Germar
In the world of fashion content creation, Rei Germar is at the top: she has 1.3 million followers on Instagram, and 1.5 million subscribers on YouTube. Germar's content ranges from daily vlogs to shopping hauls and travel diaries, which her viewers avidly await. The 26-year-old has already worked with top brands like Louis Vuitton, Burberry, and H&M, but it's clear she's only just getting started.
Rico Blanco
ADVERTISEMENT - CONTINUE READING BELOW
Rico Blanco is a prolific singer, songwriter, record producer, and entrepreneur who rose to fame as the chief songwriter, vocalist, guitarist, and keyboardist of the Filipino rock band Rivermaya. Born to Rene Aldeguer Blanco and Purita Crisostomo Granados, Blanco grew up in San Pedro, Laguna and graduated college from the Ateneo de Manila University with a degree in Management Economics. After leaving Rivermaya in 2007, Blanco pursued a highly successful solo career and has released multiple singles and albums on his own. In September 2022, he conquered one of the most daunting concert venues in the country when he staged his first-ever solo show at the Smart Araneta Coliseum. Even today, many of his compositions are familiar to Filipinos everywhere, cementing his legacy as a true OPM icon.
Roslyn Pineda
Roslyn Pineda is Sony Music Entertainment's vice president of artist relations and business development in Asia and also serves as the label's general manager in the Philippines. The music executive graduated with a bachelor of science in management degree from Ateneo de Manila University and started at Sony as a marketing manager in 2001, She went on to hold several different positions within the label, including marketing director, senior marketing director, and vice president of marketing. Throughout her time with Sony, Pineda has helped the careers of some of the country's biggest musical artists, from The Itchyworms and Rico Blanco to SB19 and Ben&Ben and many more. Today her mission remains the same: to discover and hone a newer generation of homegrown talents and bring them to the world stage.
ADVERTISEMENT - CONTINUE READING BELOW
SB19
It's difficult to overstate the power and influence of SB19. The quintet of Pablo, Stell, Ken, Justin, and Josh is arguably the most famous boyband the country has ever produced. They've set numerous records and made history several times, including being the first Filipino and Southeast Asian act to be nominated in the Billboard Music Awards as Top Social Artists, and the first Southeast Asian act to enter the Billboard Social 50 Top 10. The National Commission for Culture and the Arts has also named the band as official youth ambassadors to help promote Filipino culture on the global stage. They also have several endorsement deals with global brands and continue to promote Filipino pop music, or P-Pop globally. With fans not just in the country but all over the world, SB19 looks set to dominate the music scene for many more years to come.
Marissa "Small" Laude
ADVERTISEMENT - CONTINUE READING BELOW
Where business, society, and the entertainment industry intersect, you'll find Marissa "Small" Laude. A fixture of high society events, Laude started vlogging and soon captured the internet's attention with her lavish life and charming personality. These days, the well-connected socialite is one of the country's most-watched online personalities, with over 1.4 million YouTube subscribers watching her every move. Laude was born to an entrepreneurial family with interests in garments export, rice milling and rice trading. Her sister Alice Eduardo is a high-profile businesswoman who runs Sta. Elena COnstruction and Developmen Corp., while Small herself is married to Candyman scion Philip Laude and together they have four children.
Patrick Flores
Patrick Flores is one of the most accomplished art studies professors and prolific curators in the Philippines. Currently the curator of the UP Vargas Museum, Flores is perhaps best-known for his scholarly work on Southeast Asian art. The former UP Department of Art Studies chairman also serves as a curator at the National Art Gallery of Singapore. Among the many highlights of his distinguished career are curating the Philippine Pavilion at the Venice Biennale in 2015 and the Singapore Biennale in 2019. He was also once a grantee of the Asian Cultural Council and a member of the Advisory Board of the exhibition The Global Contemporary: Art Worlds After 1989. We could go through his resume right now but we'd definitely need a lot more time.
ADVERTISEMENT - CONTINUE READING BELOW
Margie Moran
Most people may know Maria Margarita "Margie" Roxas Moran-Floirendo as Miss Universe 1973, but it is her work advancing the country's arts and culture as an advocate and ambassador that has helped expand her legacy even more. In the past, the Boston University-educated Moran served as the president of Ballet Philippines and modeled for legendary couturier Auggie Cordero. In the '90s, she hosted the TV program Margie on Mindanao, promoting the best of the island. Moran has also served as president of the Southern Philippines Foundation for the Arts, Culture, and Ecology. In 2018, she was appointed chairman of the Cultural Center of the Philippines (CCP) and is now helping usher in a new, more modern era for CCP as it goes through a much-needed facelift.
Richie Lerma
ADVERTISEMENT - CONTINUE READING BELOW
Richie Lerma once served as director of Ateneo Art Gallery, but people familiar with the country's art scene today probably know him best as co-founder, chairman and chief specialist of Salcedo Auctions, which is now acknowledged as one of the premiere auction houses in the Philippines. Time and time again, Lerma and his group have brought to light the most elusive and valuable paintings in Philippine history. Many of these artworks are put on the auction block during "The Well-Appointed Life," Salcedo Auction's much-anticipated annual sale. Who can forget Juan Luna's boceto for "Spoliarium," which fetched a record P73 million during one such auction in 2018? On another occasion, it was Félix Resurrección Hidalgo's long lost "La Pintura" that the auction house unveiled. For true connoisseurs and collectors of art, it's always a good idea to check what Lerma and his team have up their sleeves.
Rene Escalante
This year, Rene Escalante officially became the chairman of the National Commission for Culture and the Arts. It's been a long time coming for the former professor, who has held posts in various academic institutions and cultural state agencies. These include stints as the chairman of the National Historical Commission of the Philippines and the Department of History of the De La Salle University. He had previously served as secretary of the National Committee on Historical Research and as a member of the Commission on Higher Education Technical Panel on history. A doctorate degree holder in history at the University of the Philippines, Escalante is also a published author whose works like The American Friar Lands Policy: Its Framers, Context and Beneficiaries and The Bearer of Pax Americana: The Philippine Career of William H. Taft, have been widely cited in universities here and abroad.
ADVERTISEMENT - CONTINUE READING BELOW
Florentina "Tina" Colayco
Florentina "Tina" Colayco is best known around the art scene as one of its most revered curators and administrators. The former dean of the College of Fine Arts at the University of the Philippines is now president of the Metropolitan Museum of Manila. She and the rest of her team have their work cut out for them, as they look to usher in a new era for the museum in Taguig City, where its new home is located. With more than 30 years of experience and various other professional obligations, Colayco still apparently manages to find the time to teach art and design education at UP. Complementing her work in the arts is the niche publishing company ArtPostAsia Inc., which she founded in 2000. The group publishes books on Southeast Asian and Philippine art, photography, design, heritage and traditions, and more.
Jaime Ponce De Leon
ADVERTISEMENT - CONTINUE READING BELOW
There's no getting around the Filipino art world without Leon Gallery and its founder and director Jaime Ponce De Leon. The man has remained one of the most celebrated art and culture experts in the country. As the leader of one of the Philippines' most revered art spaces, De Leon, himself, has, of course, been quite the collector of old world artifacts and pieces. And his Leon Gallery isn't just recognized in the Philippines, too. It has consistently been ranked one of the best galleries not just in Asia but the world. De Leon himself remains hands-on with his business and his craft, being involved in everything from authentication, restoration, pricing, and every other aspect of the art business.
Michael Charleston "Xiao" Briones

Chua
After pro-Marcos director Darryl Yap's comments about the role of historians in today's society started to go viral, he got a stern dressing down on social media from Michael Charleston "Xiao" Briones Chua. Clearly the celebrity historian is allergic to historical distortion, propaganda, and manipulation in the country. A professor at De La Salle University, Chua first became a household name when he regularly appeared on his own news segment called Xiao Time on the People's Television Network. There, he discussed a wide range of important historical narratives, dissecting and retelling them to the best of his abilities for wider consumption. In a sea of misleading information and factual inaccuracies on social media, truth has a champion in Xiao Chua.
ADVERTISEMENT - CONTINUE READING BELOW
Ambeth Ocampo
Ambeth R. Ocampo is part of a new wave of historians who are at the forefront of the battle against historical revisionism and denialism. The academic is best known for his writings about the country's national hero José Rizal and the broader world of Philippine history and art, which he often shares with his readers in his column "Looking Back" in the Philippine Daily Inquirer. Ocampo is quite the curator, too. In the past, he has served on the advisory boards of the Ateneo Art Gallery, the Ayala Museum, the BenCab Museum, the Lopez Museum, the President Elpidio Quirino Foundation, and the Japan Foundation Asia Center. He was once the chairman of the National Historical Commission of the Philippines and the concurrent chairman of the National Commission for Culture and the Arts. In 2013, former President Benigno "Noynoy" Aquino III awarded Ocampo the Presidential Medal of Merit.
Emmanuel "Manny" Pacquiao
ADVERTISEMENT - CONTINUE READING BELOW
An athlete, philanthropist, lawmaker, and onetime presidential aspirant, there are precious few in the country who don't know who Manny Pacquiao is. The country's icon and pride in boxing was named the second highest-paid athlete in the world in 2015. He eventually parlayed his fame into a career in politics, winning seats in both the House of Representatives and the Senate, and then eventually gunning for the presidency in 2022. He was unsuccessful in his presidential run, but Pacquiao is still one of the richest Filipinos with an estimated net worth of $220 million, and remains an inspiration to many of his countrymen.
Jordan Clarkson
Jordan Clarkson is a 30-year-old Filipino-American professional basketball player who is known for his massive long-distance triples. In the U.S., Clarkson has played for NBA teams like the Los Angeles Lakers and Cleveland Cavaliers, and now he's with the Utah Jazz. In 2017, Clarkson suited up for the Philippines for the Asian Games and he did so again in 2022 for a FIBA game qualifier against Saudi Arabia, in which he proved he's one of the best there is.
ADVERTISEMENT - CONTINUE READING BELOW
Carlos Yulo
His swift, calculated, and graceful moves have wowed not only the Philippines, but the whole world. The 22-year-old Carlos Yulo, who was raised in the streets of Malate, is a gymnast that is already decorated with multiple medals. He's been competing since 2014 and is the first Filipino and first male Southeast Asian gymnast to land a podium finish at the World Artistic Gymnastics Championships. His latest gold haul was at the 2022 Asian Artistic Gymnastics Championship held in Doha.
Ernest John "EJ" Obiena
ADVERTISEMENT - CONTINUE READING BELOW
After shattering records here and abroad—including his own Asian Athletics Championships feats—Ernest John "EJ" Obiena was ranked the third best active men's pole vaulter in the world, according to World Athletics. Although he has figured in dispute issues with the Philippine Athletics Track and Field Association (PATAFA)—winning his case both in the Philippine Olympic Committee and the court of public opinion—that hasn't stopped Obiena from winning medals in tournaments across the world and establishing him as Asia's best pole vaulter today. And although many countries have reportedly tried recruiting him, Obiena still chooses to represent his home country—despite all its flaws and imperfections.
Hidilyn Diaz
Despite being underfunded and trying to stretch out the budget for her daily needs as an athlete, Hidilyn Diaz persevered to bring pride to the Philippines. Her determination paid off—an entire nation watched her win the country's first-ever gold medal in the Olympics in 2021. With her win came an outpouring of support—from product endorsements to generous gifts including automobiles, house and lots, and many more. Her Olympic championship likewise put a stronger spotlight on weightlifting in the Philippines, while also propelling Diaz to serve as an inspiration for many aspiring Filipino athletes.
ADVERTISEMENT - CONTINUE READING BELOW
Goldwin Monteverde
Goldwin Monteverde ended the drought for the UP Fighting Maroons when he led the team to win the men's basketball championship at the 84th season of the UAAP, beating fellow "Katipuneros" Ateneo de Manila University. Before leading the squad to a championship feat—its first after 36 years and its third overall in 84 seasons—Monteverde was known as a force to be reckoned with in high school basketball circles. Under his wing, Monteverde trained and developed talents in the junior leagues, many of whom are now part of the national team and other professional basketball leagues.
Emmanuel "Eman"
Pineda
ADVERTISEMENT - CONTINUE READING BELOW
As a scion of the Tantoco clan, retail runs in Eman Pineda's veins. The entrepreneur started with clothing brand Tyler in 2001, then introduced the Philippines to a sophisticated way of shopping with Adora Department Store. In 2015, he established Harlan + Holden, a clothing and lifestyle brand that's all about comfort and ease. Today, the company has diversified into food and drink, and has also expanded overseas to countries such as South Korea and Indonesia.
Mark "Jappy" Gonzalez
When Mark Gonzalez, who nearly everyone calls Jappy, established H&F Retail Concepts in 1995, he wanted a space to showcase brands like Dries Van Noten, Margiela, and Lanvin, just to name a few, to Filipino shoppers. Over 20 years later, the concept store has grown to become a retail giant with Homme et Femme and Univers, as well as monobrand stores including Comme des Garçons, Off-White, Fred Perry, and more. Through his stores, Gonzalez is helping more Filipinos access world-class brands one customer at a time.
ADVERTISEMENT - CONTINUE READING BELOW
---
Profiles written by the Esquire Philippines Team
Art by Warren Espejo
Project supervised by Mark Austria