Hong Kong deserves all the love—and Filipinos know it. There's a reason why Filipinos are the top Southeast Asian nationality that flocks to HK for the holidays, and why the highest-grossing Filipino film is a love story set in Hong Kong. On our collective travel bucket list, HK is usually the first overseas city we check off the list because of its charm, affordability, and proximity. But it's been years since HK closed its borders to tourists because of its strict COVID policies.
Now three years later, HK is finally opening its gates to tourists and Filipinos are at the front of the line. Only two hours away from Manila, Hong Kong has everything to offer travelers: arts, culture, nature, Disneyland, and the priority of all Filipino travelers, shopping. Whether you're staying at the heritage-rich Kowloon or the fast-paced modern environment of Hong Kong Island, you'll never have a boring day in HK.
Also read:
Hong Kong Is Giving Away 500,000 Free Airline Tickets in a Bid to Boost HK Tourism
See the Works of the Filipino Artists Featured in the 'Arts in Hong Kong' Campaign
So, as our ode to the city, we've prepared a jam-packed six-day itinerary that'll let you live like a local, explore like a shameless tourist, and enjoy all the marvels, hidden gems, and IG-able restaurants that Hong Kong has to offer.
DAY 1 | Neighbourhood Walks
10 a.m. | Touchdown
Perhaps the best thing about Hong Kong is that it's only two hours away from Manila—which is, frankly, faster than the commute from Makati to QC. Since HK opened up, Cathay Pacific journeys four times a day from Manila to Hong Kong. For the best travel experience, we suggest the earliest flight at 8 a.m. so you have more time to explore once you land.
ADVERTISEMENT - CONTINUE READING BELOW
Hong Kong is, surprisingly, not as strict as Manila when it comes to incoming passengers. There's no app you need to download or QR code you need to prepare. But we do advise downloading the MTR App and purchasing the Hong Kong Octopus Card to make commuting easier.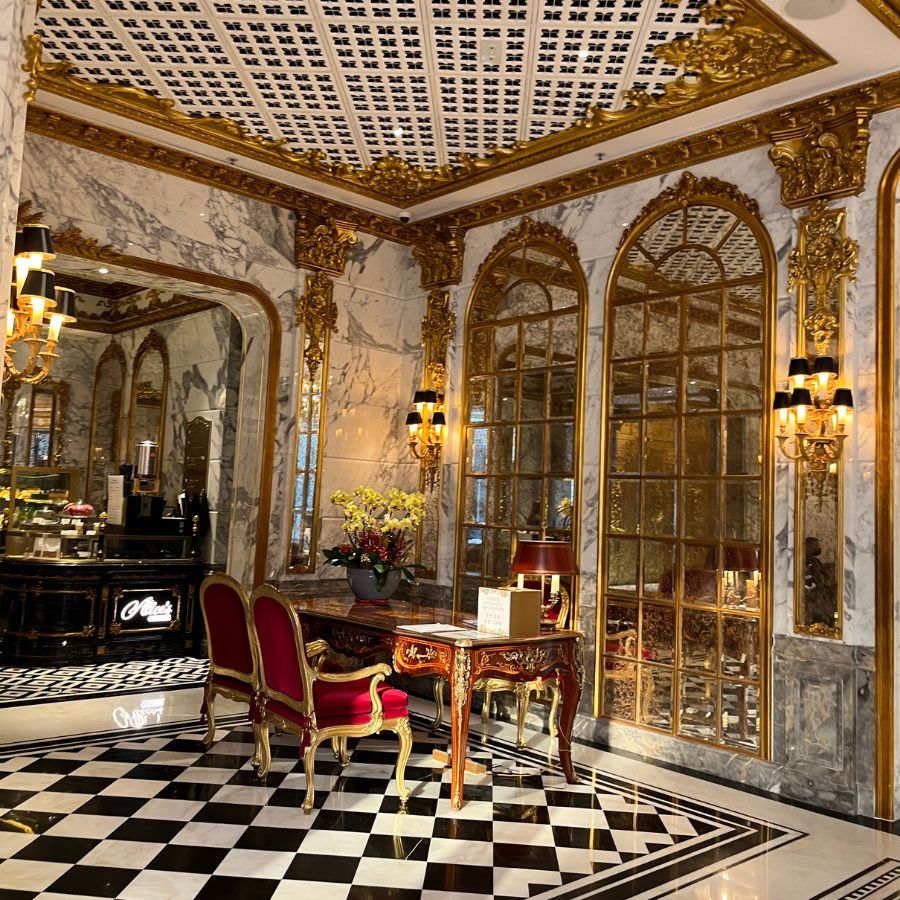 Once you land, check in early at your hotel and deposit your bags at the door. A number of new hotels have popped up in Hong Kong, and one of the first we'd recommend is Hotel Alexandra. The new Victorian-inspired establishment features a gilded lobby, a complete gym, and cozy rooms. Luxurious but affordable, the hotel is located in North Point, Hong Kong Island. If you enjoy long walks, you can walk from Hotel Alexandra to Causeway Bay for your shopping hauls.
11 a.m. | Explore West Kowloon Neighbourhood
Location: Kowloon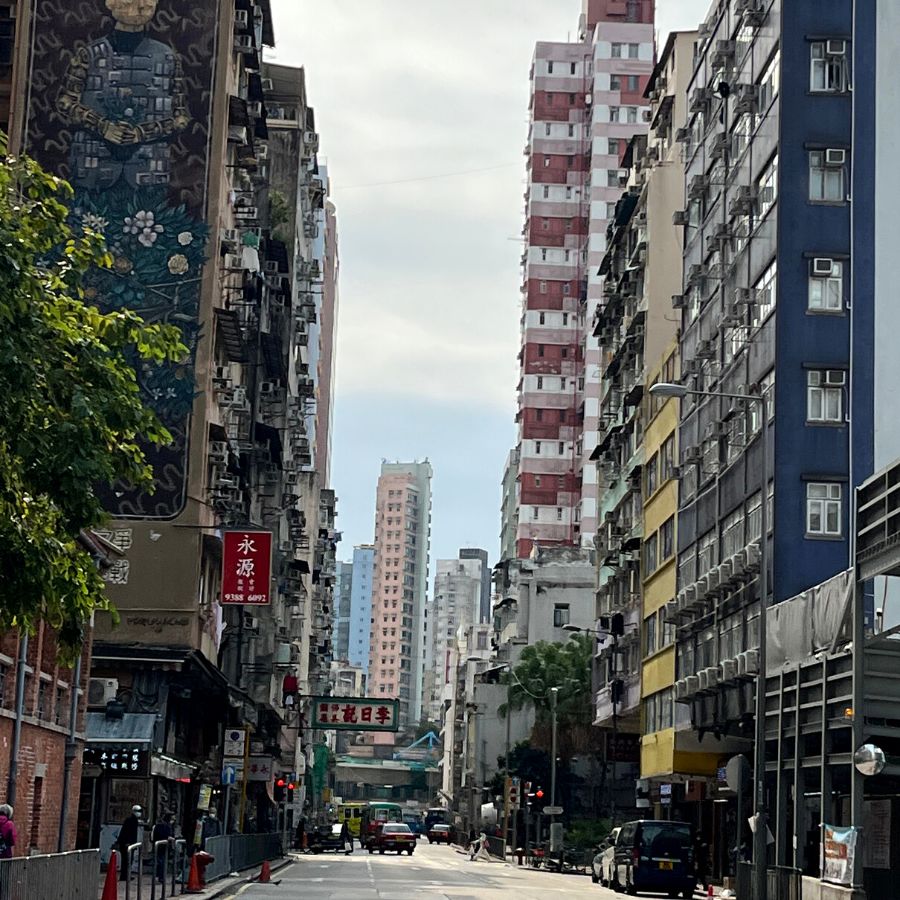 Hong Kong's incredibly walkable, which is a novelty for Filipinos, so enjoy it while you can. One of the best places to get a crash course of Hong Kong history and culture is West Kowloon Neighbourhood, a historic and vibrant district on Kowloon. Whether you're on Yau Ma
Tei and Jordan streets, every corner of West Kowloon Neighbourhood has a story to tell. Hong Kong Tourism Board has made efforts to revive this quaint little district, and they've even prepared DIY walking tours for you to follow. Whether you're into a crafts tour, food tour, art tour, or architecture tour, West Kowloon has something to offer. Take your time around the neighborhood and learn all about the communities that built HK.
2 p.m. | Lunch at Lockcha Tea House
Location: Tai Kwun, Central, Hong Kong Island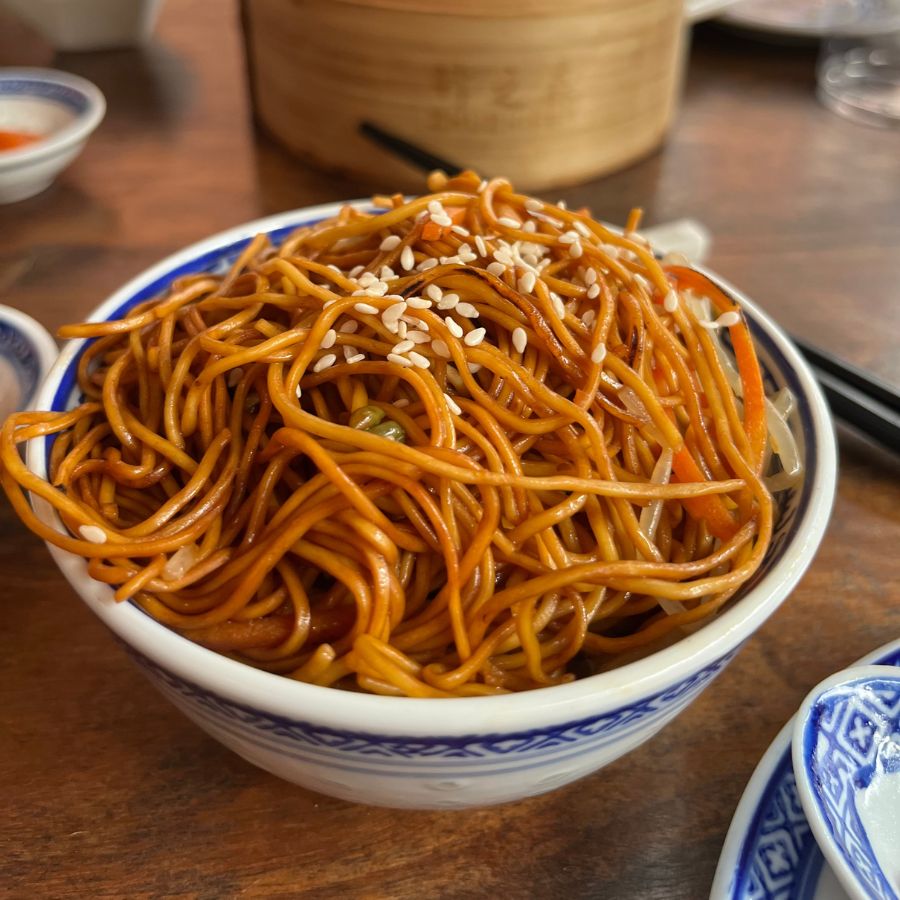 Hong Kong never runs short on restaurant choices, but for the first meal of the day, we're going with a unique all-vegetarian dim sum. If you're traveling to places with people with allergies, Lockcha is the safe choice. Not only do they have vegetarian choices, but they also have exquisite tea. Lockcha is located in Tai Kwun Centre for Heritage and Arts, a repurposed former police station that's now become a hotspot for the newest restaurants. While you're waiting for your food, you can explore the stunning architecture and the free prison museum next door.
ADVERTISEMENT - CONTINUE READING BELOW
5 p.m. | Take the Peak Tram to the Sky Terrace 428
Location: Peak Tram Central Terminus, Central, Hong Kong Island
Lockcha House is a little far from West Kowloon Neighbourhood, but bear with us. It's closer to our next stop: the Peak Tram Central Terminus, which'll take us all the way to the top of Hong Kong. Most people assume HK is just a flat city because of its many urban areas, but this couldn't be farther from the truth. HK is surrounded by hills and mountains, and the areas outside the city are perfect for hiking (that's a story for another day).
The Peak Tram's inner city station is located at the heart of HK's business district, and the tram cuts through busy areas to take passengers all the way to the Sky Terrace 428 located 428 meters above sea level. The tram is nothing like anything we have in the Philippines. It quite literally goes up at a 45-degree angle. Alexa, play "Defying Gravity."
Once you reach the top, you can enjoy the 360-degree panoramic views to really appreciate HK's stunning skylines.
8 p.m. | Dine at Jaja in HK's Version of Poblacion
Location: Hong Kong Arts Centre, Wan Chai, Hong Kong Island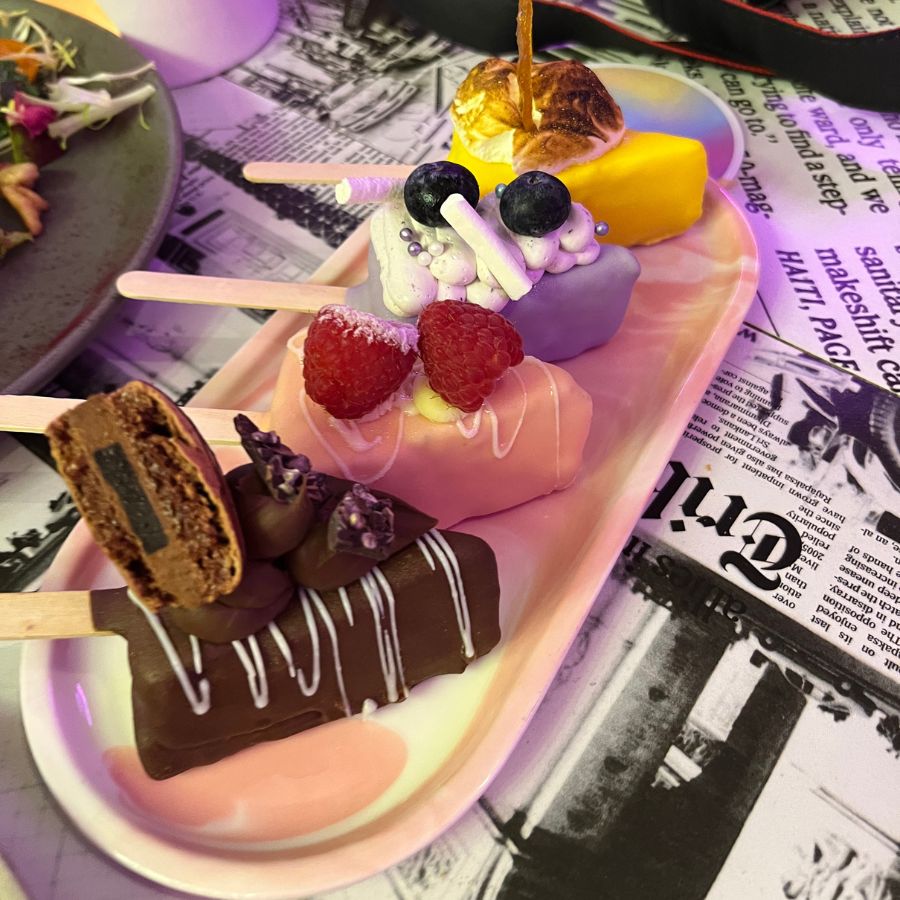 Listen, in 2023, we need food that's as delicious as it is aesthetic. For dinner, stop at Jaja, an IG-able vegetarian restaurant in the heart of Wan Chai, which is essentially Poblacion, but elevated. Jaja is a paradise for those with a sweet tooth. It has everything from vegetarian sushi to pasta, but it's the sweets and cakes that sold us.
10 p.m. | End the Day at Causeway Bay
Location: Causeway Bay, Hong Kong Island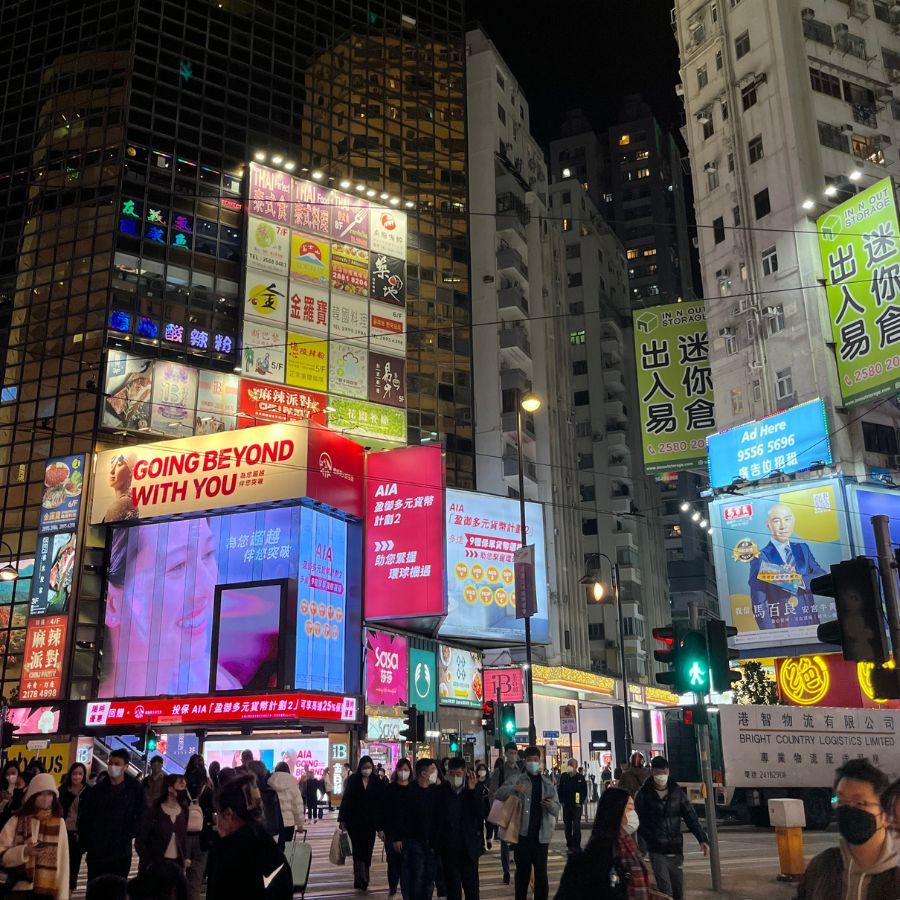 By 10 p.m., most shops have closed, but some malls are open until 11 p.m. Regardless, the purpose of this item in our itinerary is to appreciate the Hong Kong lifestyle. Instead of heading straight to the hotel after bed, take a night walk around Causeway Bay. Hong Kong is one of the safest cities in Asia, so you have nothing to worry about. Breathe in the air, enjoy the cool weather, and appreciate the lack of traffic, pollution, and littering.
ADVERTISEMENT - CONTINUE READING BELOW
DAY 2 | Mall Day
9 a.m. | Visit the Stars
Location: Tsim Sha Tsui, Kowloon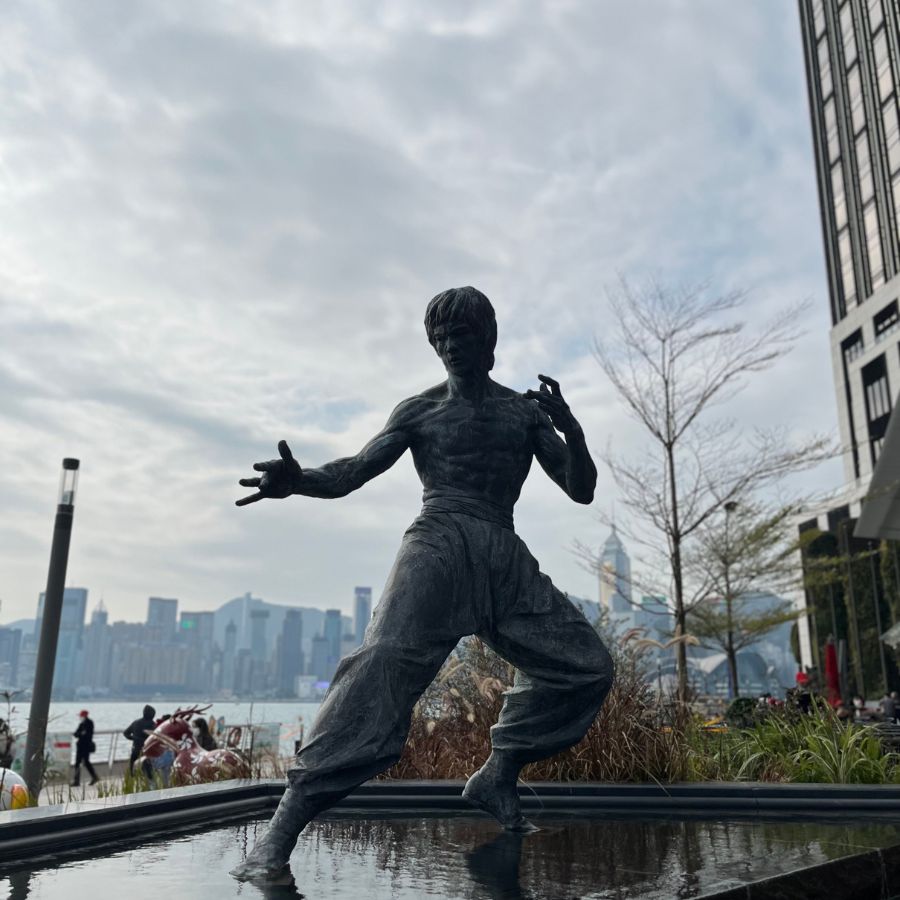 Gotta get those IG shots. Hollywood's Walk of Fame might be on the other side of the world, but Hong Kong's Avenue of the Stars is just a plane ride away. One walk down this waterfront road will tell you everything you need to know about Hong Kong's impact on Asian films and entertainment. You'll find plaques dedicated to the best of the best: Jet Li, Wong Kar-wai, Tony Leung, Michelle Yeoh, and of course, the greatest martial artist of all time, Bruce Lee.

11 a.m. | Go Luxury Malling at K11 MUSEA
Location: Tsim Sha Tsui, Kowloon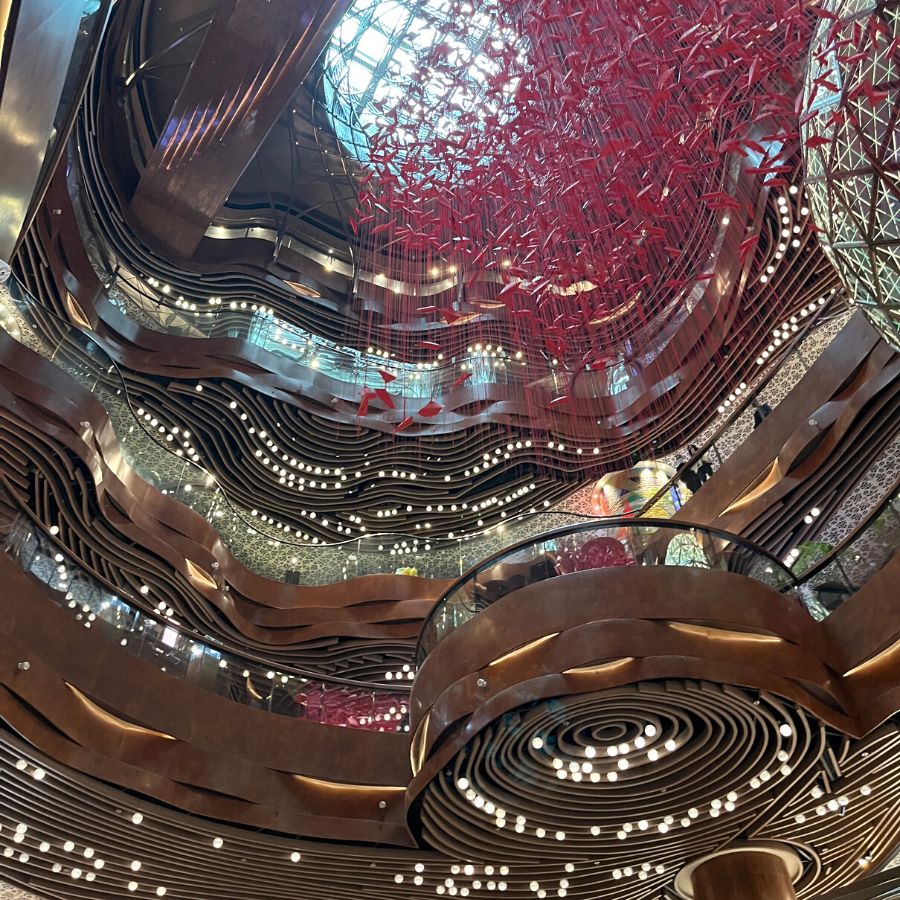 Okay, we need to confess. Whenever Filipinos travel, malls are our north star. They're our Chinatown. No Filipino feels more at home than when they're in a giant mall. Enter K11 MUSEA, the newest museum-retail complex on Victoria Dockside Hong Kong. It holds only the highest of high-end brands, art, restaurants, and more. The luxury mall also doubles as an art museum and you'll find priceless pieces scattered on all floors. The mall itself is a piece of art, with its unique Star Wars/Hogwarts-esque architecture that'll make you feel like you're shopping in the future.
1 p.m. | Lunch at Yung's Bistro
Location: K11 MUSEA, Tsim Sha Tsui, Kowloon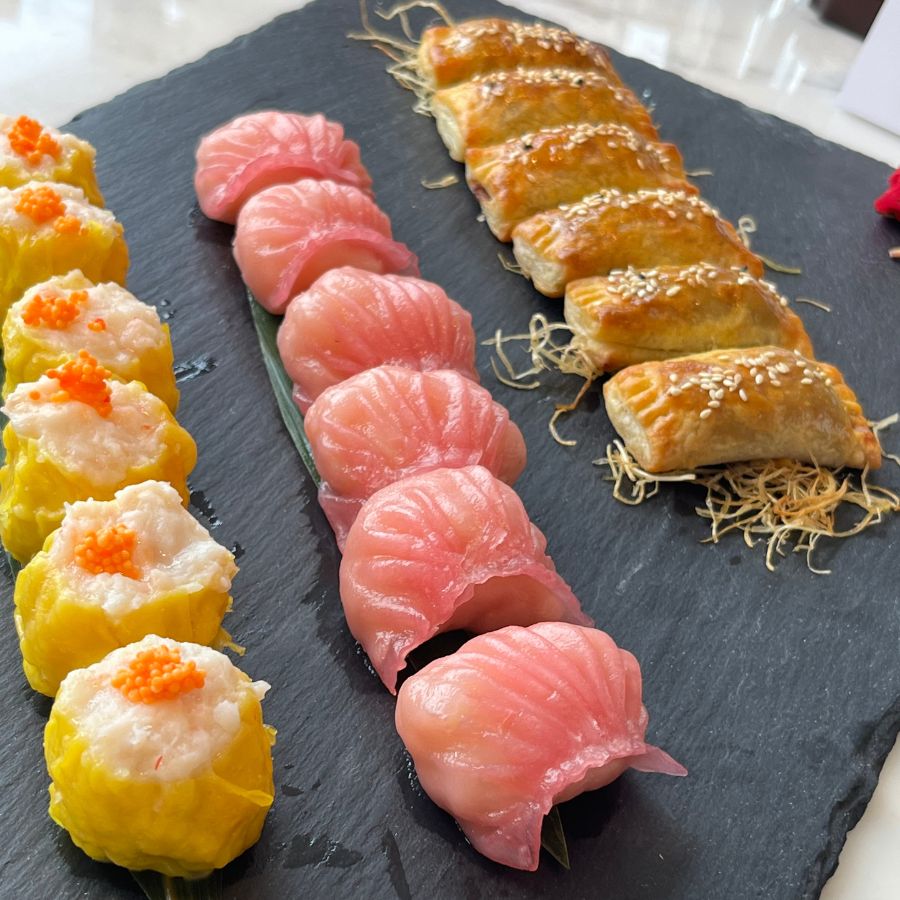 ADVERTISEMENT - CONTINUE READING BELOW
Cantonese cuisine has to be one of the best of the eight great Chinese cuisines. So when in Hong Kong, dine as the Hongkongers do. Yung's Bistro is a new concept that presents authentic, local Cantonese dishes in a contemporary dining environment.
3 p.m. | Stroll Through Harbour City
Location: Tsim Sha Tsui, Kowloon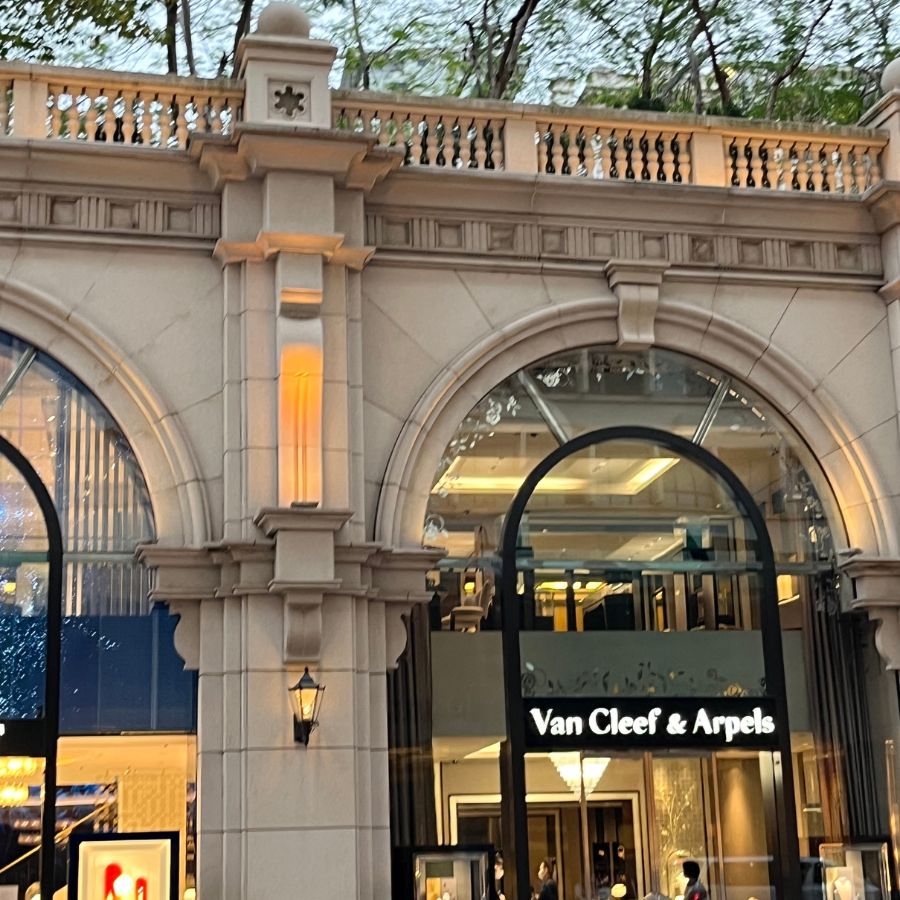 We know just how much Filipinos love to shop—and eat—so we made sure to include the biggest mall in Hong Kong in the itinerary. Just a short walk from K11 MUSEA is Harbour City, a giant mall complex similar to Mall of Asia, only x10. With over 300 new shops, it's home to the largest local flagship stores of Dior, Hermes, Louis Vuitton, and more. It also has a number of mid-range brands like Lululemon and Nike, as well as a whole host of dining options. If you're craving merienda, drop by Dang Wen Li by Dominique Ansel for adorably designed pastries or visit Ralph's Coffee for a cup of matcha.