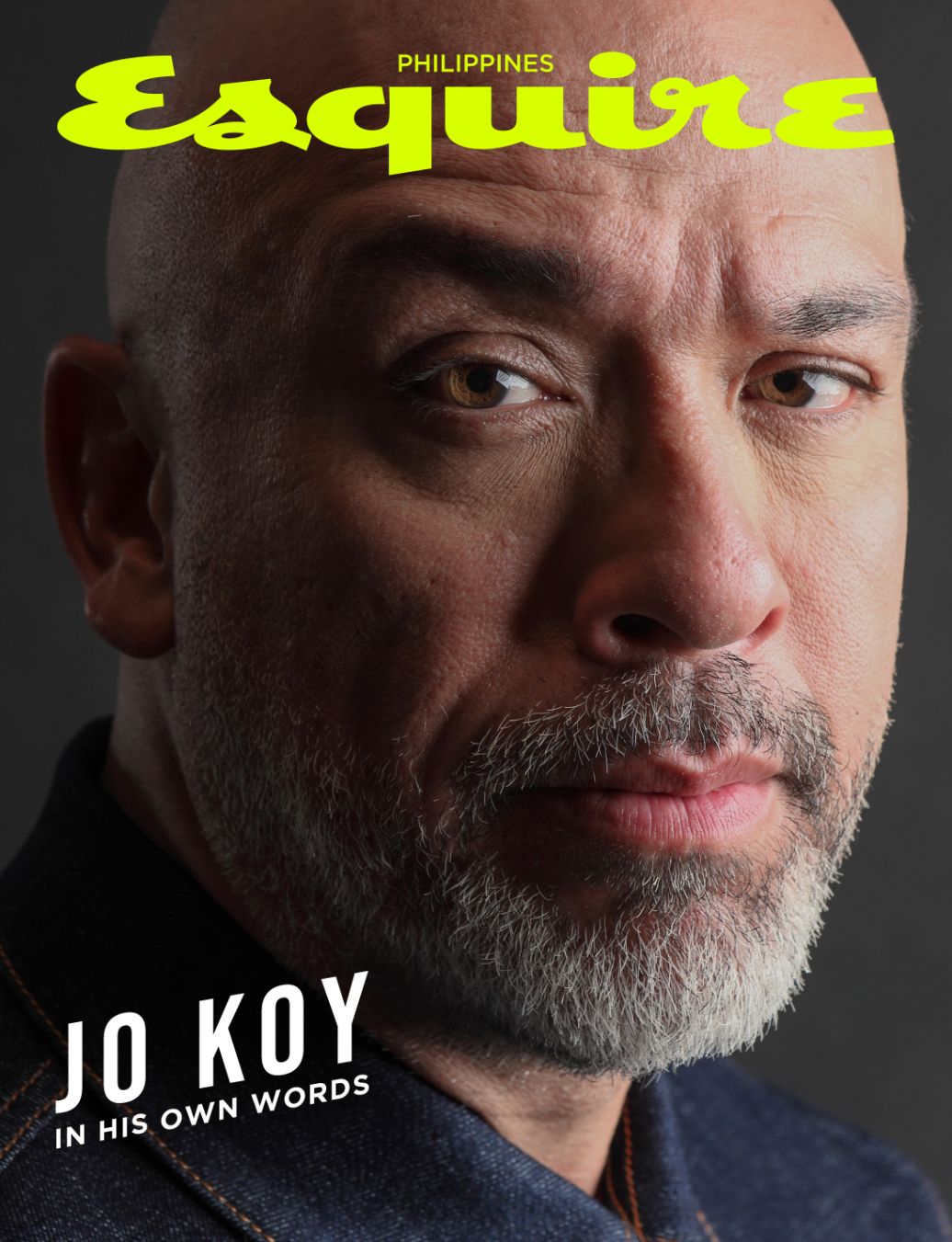 It's the 31st of August and Jo Koy is home. The comedian is going to be on stage tonight for the Funny Is Funny World Tour, which spans 19 dates, across sacred grounds like Radio City Music Hall in New York and Chase Center in San Francisco, among others. For his Manila date, he chooses the Mall of Asia (MOA) Arena in Pasay City as his playground. The last time I saw him was for another homecoming of his back at Solaire in 2017. That show was taped for Netflix's Jo Koy: In His Elements. This time around, he is in his element again.
Roughly five hours before his set, Jo Koy is backstage and he is mad about something. Well, a lot of things, really. Right now, he's mad about Mary Grace cheese rolls and ensaymada. "Why is it not a household dessert?" he says with a Mary Grace cheese roll in hand. "I'm not even trying to be funny. This has been around forever, but for some reason, it's only here. And I don't get it."
He takes a few more bites. "There's got to be some kind of marketing ploy. There's got to be someone that's like willing. And I'm not saying I'm that guy, but I'm gonna be that guy," the comic quips. Quick, someone get his face on a t-shirt with the Mary Grace logo on it. Call him their new ambassador.
He has, after all, been carrying the monumental task of globalizing the Filipino identity, beginning in Hollywood, of all places. He didn't exactly ask for it, sure. But he's been thrust into that role and he's killing it out there.