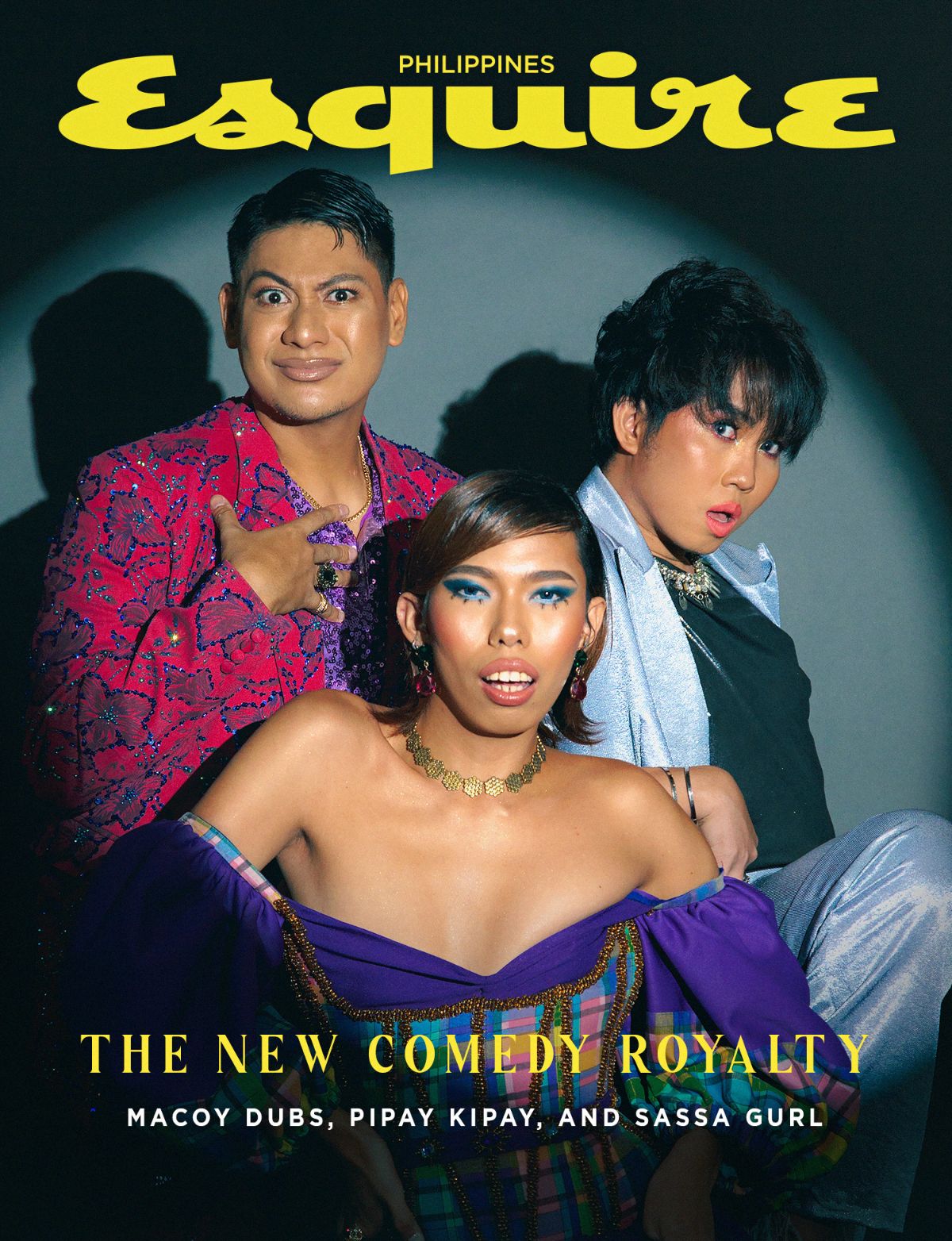 Before we were introduced to the comedic genius of Macoy Dubs, we might have caught Mark Averilla teaching in a classroom somewhere. He taught advertising for four semesters at Colegio De San Juan De Letran in Intramuros, Manila, the school where he had also earned his degree. After college, Macoy bounced around from job to job. We could've seen him when he was working as an editorial assistant at a local publication, or when he was a property consultant in Qatar with plans of living there eventually.
But Macoy would eventually find himself turning into a social media darling. He's a comedian now, uploading content on his channels regularly. And somehow, it feels just right.
There are times when life gets to decide things for us, and perhaps we can say that about Macoy's rise to social media stardom. He decided he wanted to be funny, and that was that.
ADVERTISEMENT - CONTINUE READING BELOW
"Siguro na-feel ko na funny ako since high school," he says. "Part ako ng theater group. I used to impersonate my teachers. So usually pag late sila or kapag wala sila or break time, nagsa-stand up ako sa classroom."
It's all in the nuances, he points out. The comedian brought that same energy and insightfulness to college, too, when he would impersonate some of his college professors. More than anything, the "power of observation," he claims, is "very totoo talaga."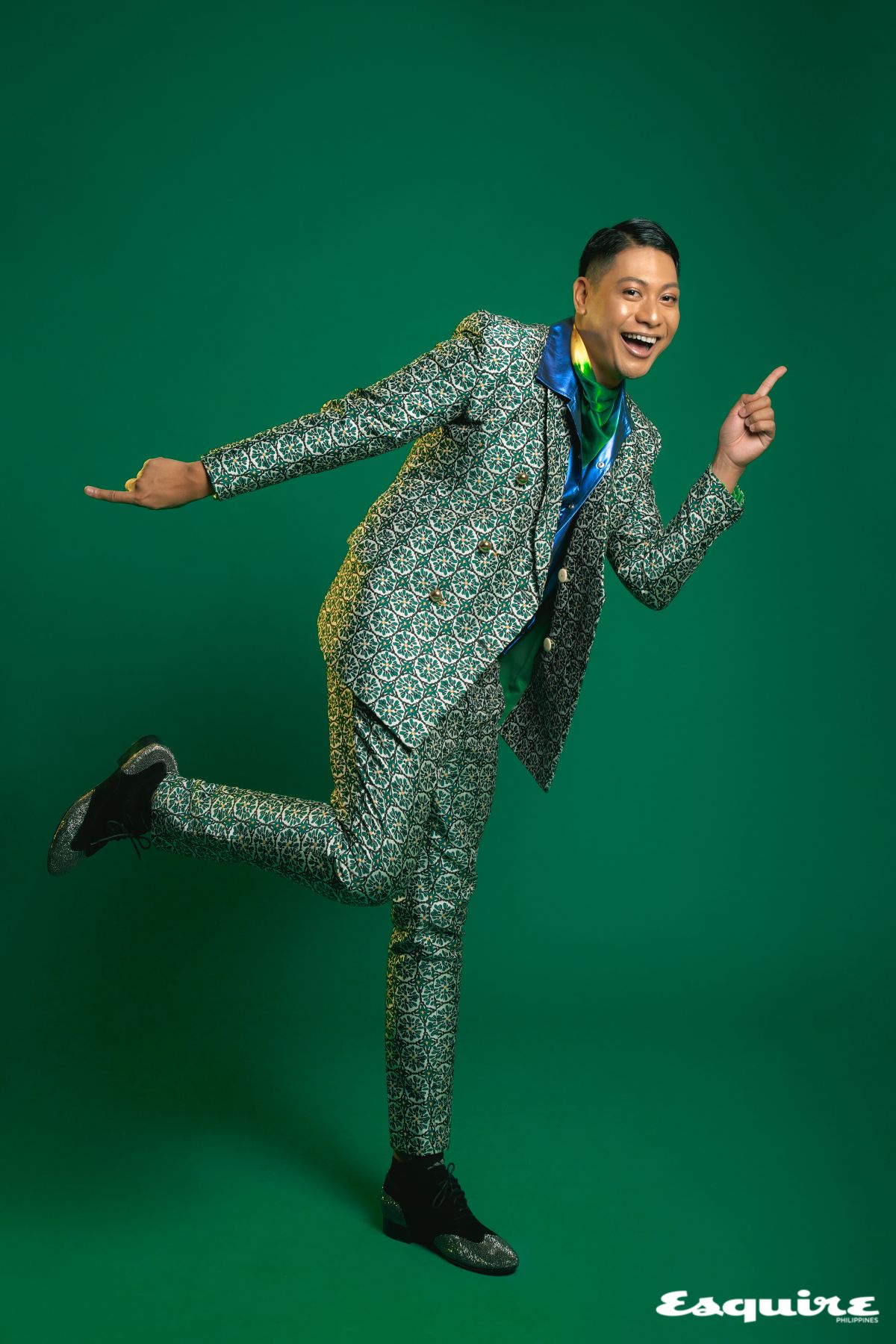 ALSO READ:
Sassa Gurl: 'Beauty Is Vast. Hindi Lang Siya Hitsura'
Pipay Kipay: 'Even If They Keep Mocking Me, I Don't Have Insecurities'
A new brand of celebrity
The advent of social media has created an engagement machine of epic proportions. This, in turn, has produced a new brand of celebrity inherent to the internet: the influencer. These personalities' reach holds no bounds, and their short, snappy videos have dominated our cultural spheres. Yes, this includes the realm of comedy, where we've seen the next wave of comedians in the Philippines popping up on our newsfeeds instead of variety shows and bars. On Twitter, Facebook, YouTube, and TikTok, we can find some of the most hilarious people on the planet, including our cover subjects Sassa Gurl, Pipay, and, of course, Macoy.
ADVERTISEMENT - CONTINUE READING BELOW
Recommended Videos
"I started doing videos in college," he tells Esquire Philippines. "Gumagawa na ako ng memes. Mga third year college, mayroong desktop publishing course, and doon ko siya natutunan." Before he knew it, Macoy began seeing his memes on Letran community forums and pages. "'Oh ito yung ginawa kong meme ah,'" he would say. At the time, the credit didn't matter to him.
It was only in 2017 that he finally pursued his content creator phase full time. Now, Macoy has 970,000 followers on TikTok, 1.2 million followers on Facebook, and 151,000 on Instagram. He's created good, honest alter egos and skits out of everyday characters, stereotypes, and tropes. One of his most iconic inventions, the character of Aunt Julie, remind us of that one tita we all have in the family. Yes, the one with the flamboyant jewelry and signature sass.
"Auntie Julie happened pero tapos na ako sa era na 'yon. Na-outgrow ko na and it's time to move forward. Pero 'yon ang highlight I remember talaga," he says.
ADVERTISEMENT - CONTINUE READING BELOW